Supply Chain Management Software
Get that marketing products you want produced and procured by the vendors of your choice.
Talk to a Sales Rep
Production Management
Keep your plant efficient and productive using a central cloud-based production hub. Coordinate and control production workflow, improve performance, minimize costs, and eliminate waste. Propago is designed to simplify production cycles regardless of order complexity by bringing all the production features you to need under a single platform.
Use real-time production data to gain lean and efficient operations
Eliminate waste by accurately planning, inventory, purchasing and production
Leverage production by capturing production data into a one intuitive dashboard
Access to administrative features
Production Management
Buying smarter isn't just buying at the lowest price. It's having the knowledge about historic usage, product velocity and inventory costs. It's about finding suppliers that can meet the combination of your turnaround requirement, quality and price point. Equipped with the information you need, Propago can help ensure you are purchasing only what is needed at the right time.
Buyer Groups
Propago's buyer groups allows you to assign specific resources to be in charge of only products of their responsibility. It doesn't matter if you have 50 internal buyers, dozens of outside vendors or if it's just a one person procurement team. Propago will ensure that the correct people have the correct information to make the correct buying decision.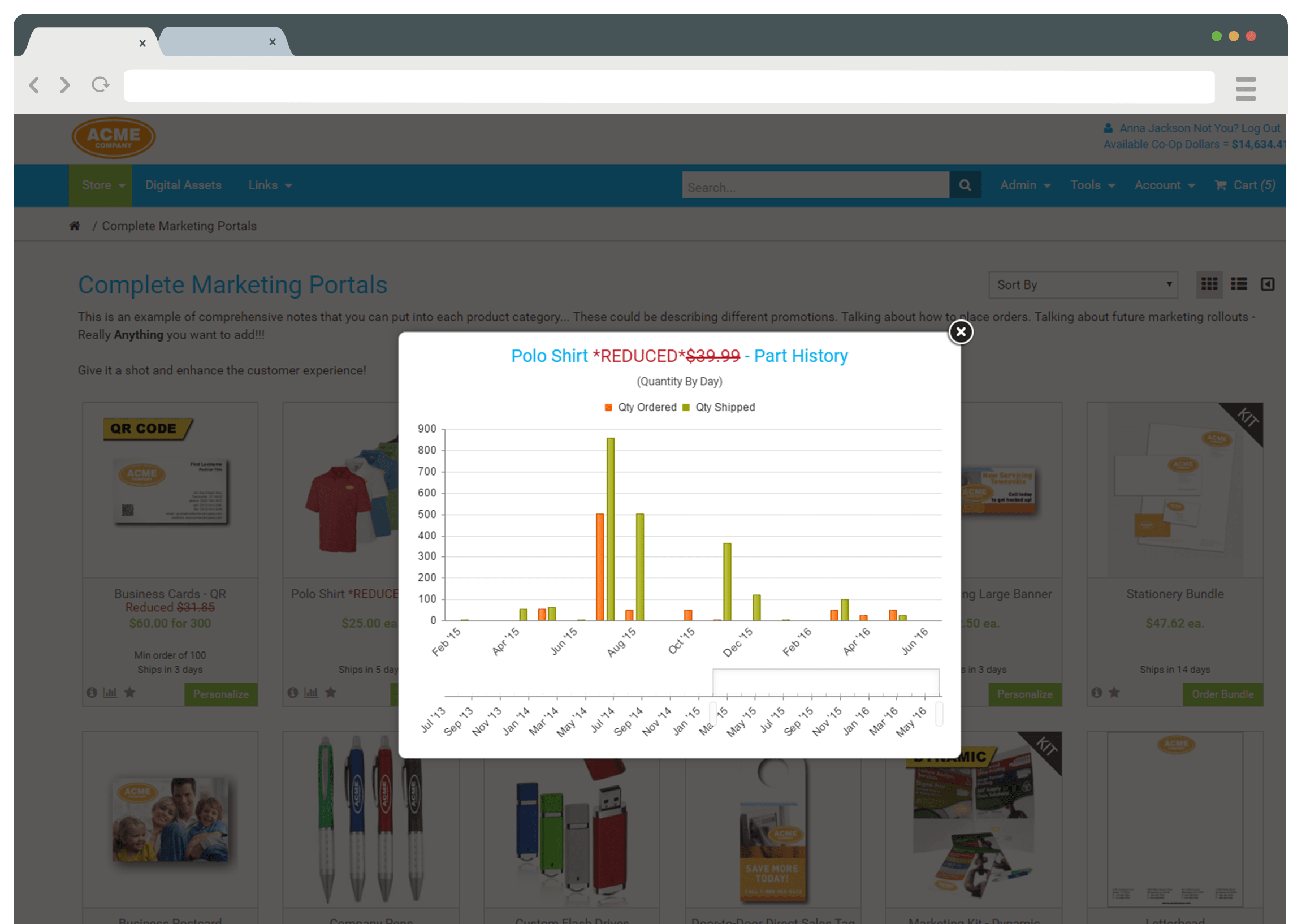 Powerful Inventory Optimization
Collaborate with your suppliers for proactive supply chain execution. Procure the right inventory at the right price and time — with trusted quality and traceability. Propago continually updates you with information on product demand and inventory levels. A quick check in some of Propago's usage reports can almost instantly identify products that could be potential over or under stocked.
Inventory Alerts
Propago's automatic alert notifications give you a proactive advantage in managing your products. Receive alerts on any parts when stock runs low to prevent product back orders. Alerts can be set for specific products, specific recipients and frequency.
Assurance and Effectiveness
Propago's ability to quickly adapt to changing market trends helps to reduce your risk of excess inventory, lost sales and manufacturing downtime
Improved Cash Flow
Optimization of global procurement and logistic warehousing reduces the need for more working capital.
Competitive Advantage
Improved operational performance is a sustainable advantage that is hard to replicate.
Intelligent Demand Forecasting
Propago intelligently estimates how much demand your clients will purchase so you can stay proactive. Historic usage of products is a good indicator of future needs, but does not equip you with everything you need to make the most intelligent buying decisions. With Propago's advance reporting you will be able to combine historic usage with current velocity markers. Propago has the ability to show you which products are speeding up or slowing down, thus giving you the knowledge to make an informed decision.
Drop Ship Automation
We understand not everything you offer on a marketing portal is produced or procured by you. With dropping shipping, Propago transfers orders and shipment details to vendors while processing the actual order within the system.