Web-to-Print Done Better!!
Propago allows Commercial Printers, Multi-location Businesses and Marketers to Better Manage, Distribute, and Personalize Marketing Materials.
Talk to a Sales Rep
Simplify Marketing Distribution
Streamline ordering, production, fulfillment and distribution of marketing assets with the most advanced cloud-based web to print platform.
Powerful Web to Print Storefronts
Pre-approved templates, print ready files, or variable data files, it doesn't matter. Propago makes it easier to access, personalize and order marketing materials while keeping total control of the brand.
Granular budgetary and inventory controls
Flexible approval triggers
Multi-layered approval workflows
Show/hide different store views to different users
Access analytics and reporting in real time
Upload existing mailing list or buy one straight from propago
Offer multiple payment options
Intuitive and responsive user interface
Build a store themes to match your branding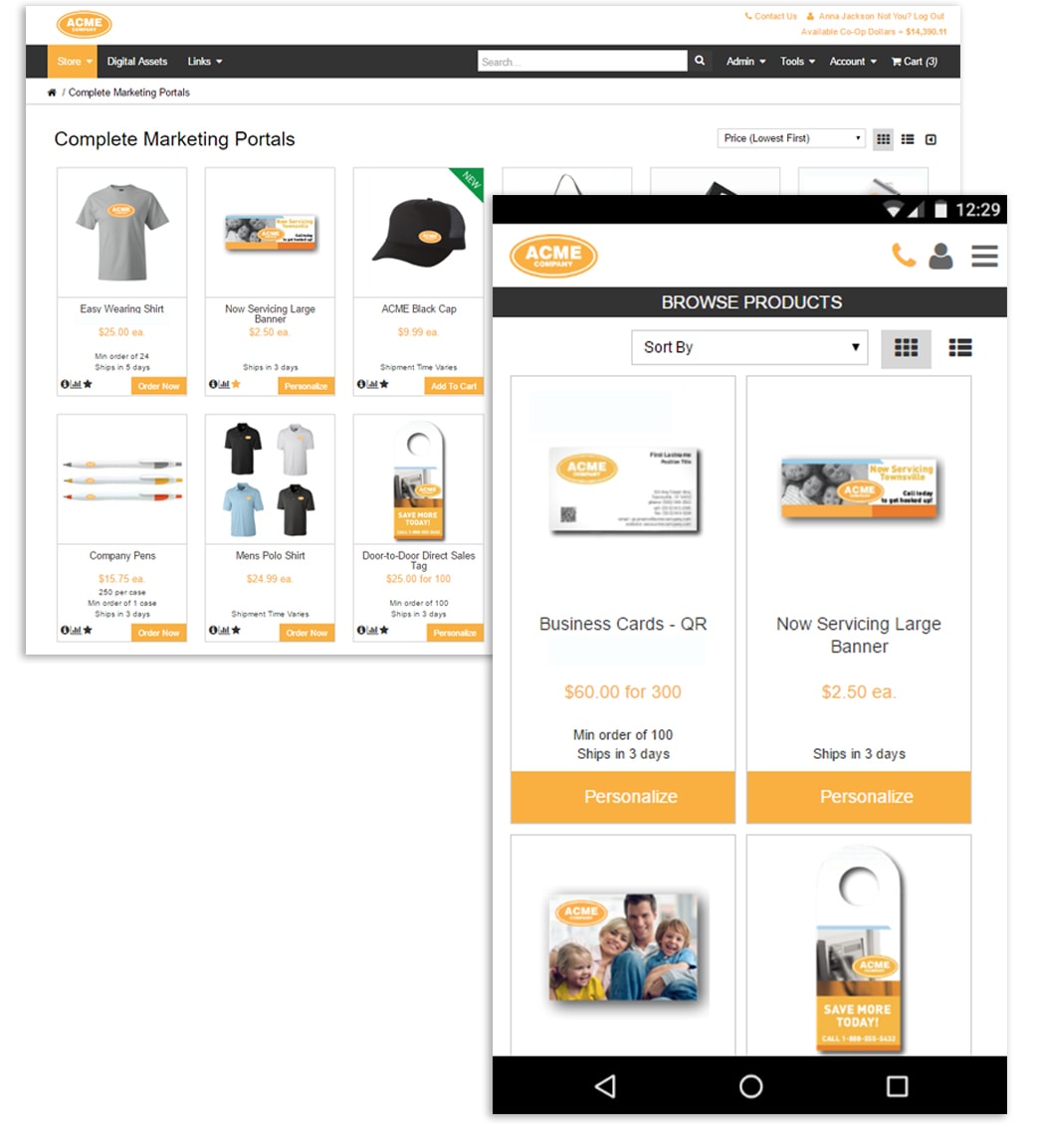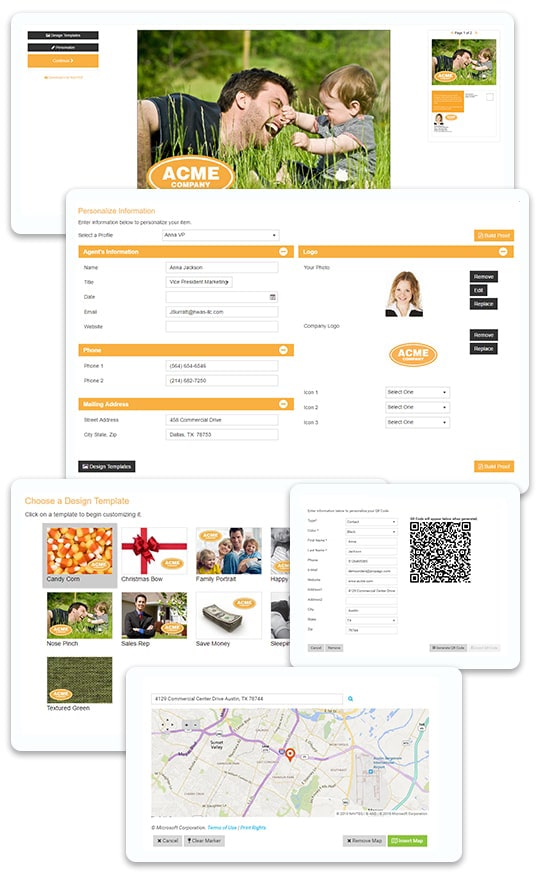 Robust Personalization Engine
Customize, proof, and approve documents directly online. Text, images, locations maps and QR codes can be easily injected on creative.
Powerful image editing tools
Ability to upload images or use image banks
Inject location map and QR codes on creative
Use previously collected data to personalize creative
Format data using different masking configurations
Download digital proofs on the fly
Go Beyond Print
Propago' marketing portals handle any product elegantly. Propago can handle any type of product regardless of where it is manufactured, procured or shipped from.
Offer branded promotional items
Offer apparel merchandise
Showcase complex products with different configurations
Allow digital products to be ordered and delivered electronically
Provide a central repository of digital assets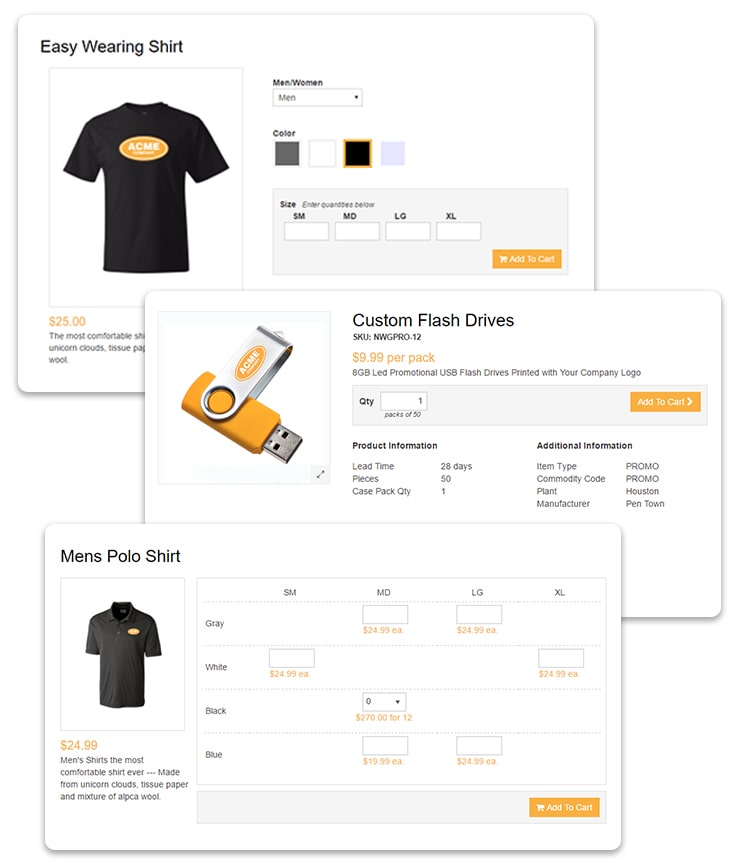 Full Warehouse Management System for Service Providers
Provide your operations team with an intelligent platform to handle demand generated from your clients' portals.
With easy to use configuration settings, control your production and warehouse locations, pick pack, as well as be able to know exactly where orders are in the process and inventory levels at any time.
Total production management
Efficient procurement management
Full warehouse management system (WMS)
High volume fulfillment automation
Intelligent inventory forecasting
DAnalytics and reporting in real-time
Get our FREE guide on "How to Pick the Right Web-to-Print Solution for Your Business"
Download Guide