With Propago, It's AUTOMAGIC!
A Powerful Marketing Asset Management solution including all of the features below.
Talk to a Sales Rep
Make marketing assets available to your team online
Easily spin up storefronts offering sales forces, partners, affiliates or whomever with the access to search, browse, personalize, and order any marketing materials.
Marketing assets can be customized with personal messages, exclusive price points, unique images, interactive maps, QR codes or whatever you choose.
Whether you offer printed materials, apparel or promotional products, Propago allows you to bring all marketing assets under a single, intuitive marketing portal where you control who has access, what can be seen, and how much can be ordered.
Print, Promo, Apparel
Intuitive Ordering Process
Branded Marketing Portals
Learn More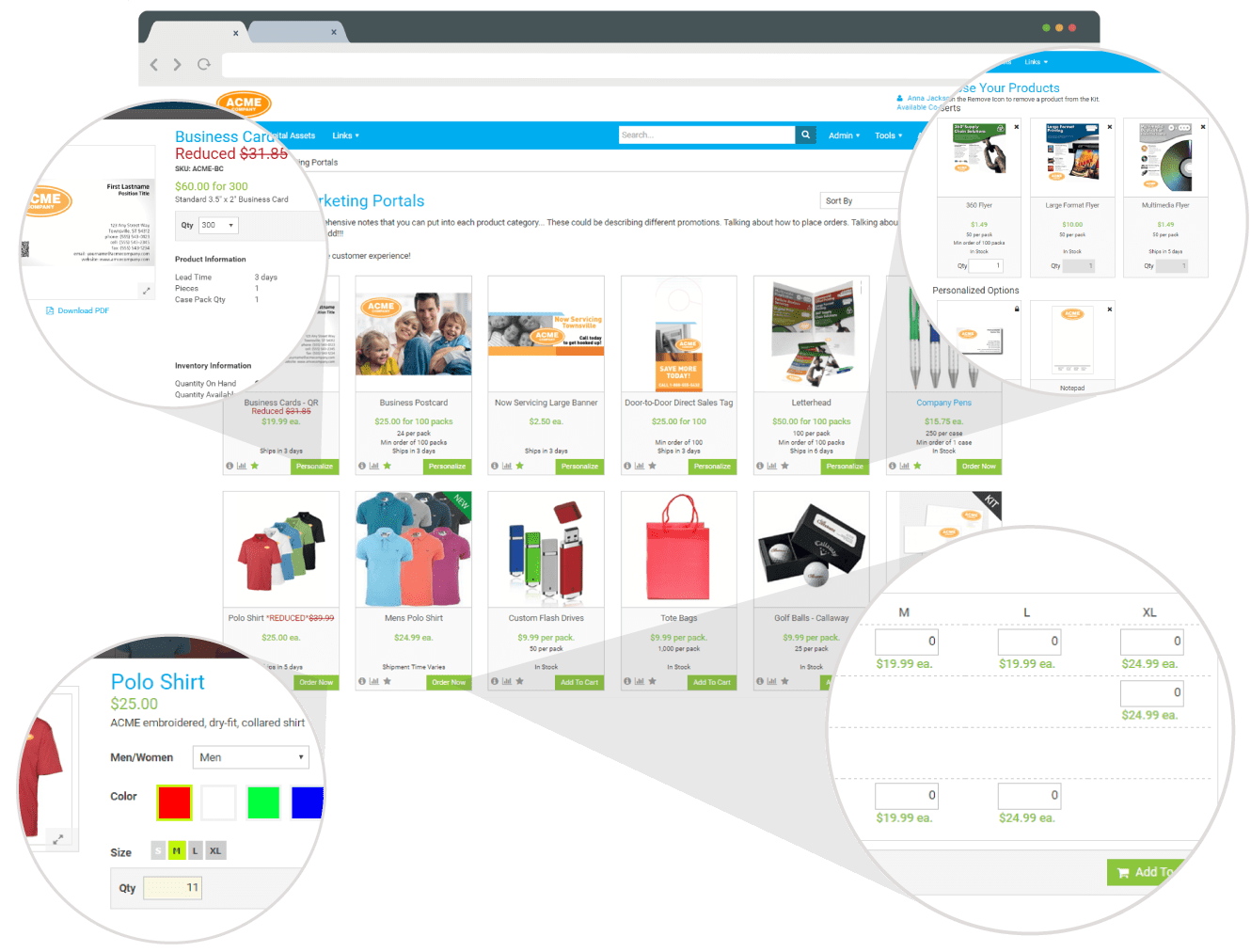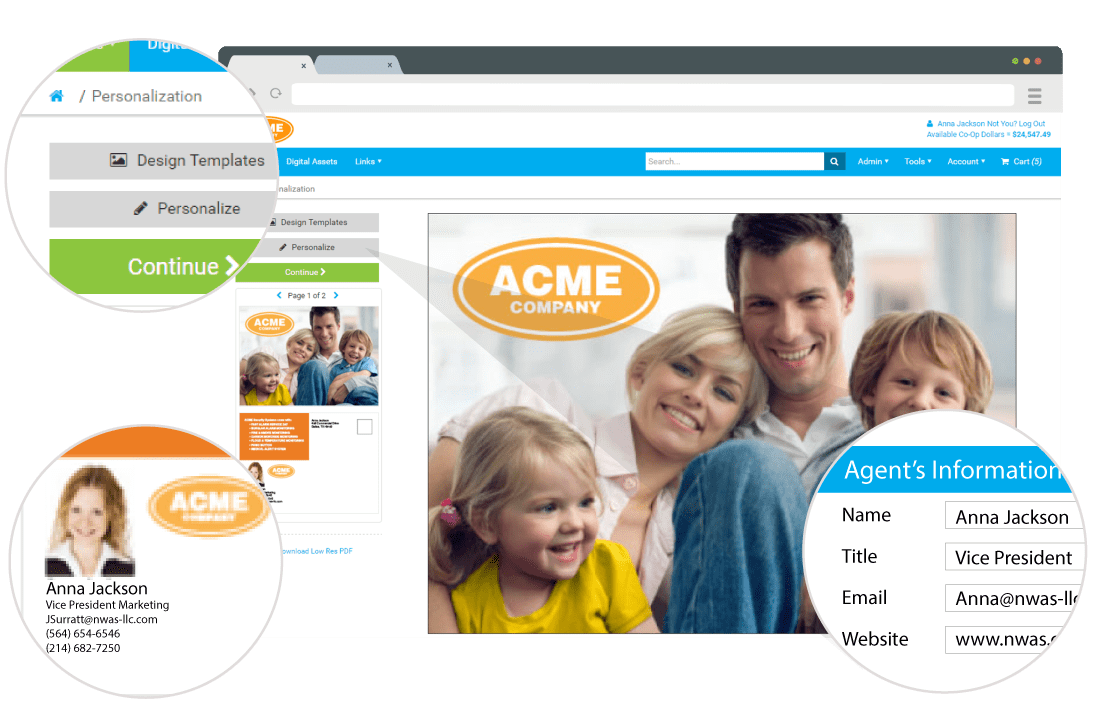 Simplify personalization, proofing and approvals
Complete support for all printed marketing assets from order inception, through production and finally to the shipment. With Propago, you control the settings and permissions regarding which materials users can access, how and what content can be customized, and whether approval is required on the final piece before it is submitted to production.
User profiles and pre-approved templates allow users to personalize creative in just seconds. Propago, automatically populates materials using the user's information so they don't have to key anything in.
Inventory, Print On Demand, Customized or Ad-Hoc
Robust Personalization Engine
Support for Templates
Smart Data Population
Direct Mail Support
Learn More
Control your brand, budget and inventory
Control every aspect of the user experience. Control which products they can view, the pricing they see, if they can see inventory, how much they can order and what creative elements they can modify.
You dictate which orders need what level of approval. You choose how much inventory can be pulled. You control how many dollars are spent. You enforce exactly what can be customized. Essentially, Propago gives you back the ability to control just about anything.
Controlled User Experience
Brand Compliance Enforcement
Multifaceted Budgetary Controls
Multi-Layered Approval Workflows
Comprehensive Payment Options
Learn More
Streamline the marketing supply chain
Propago streamlines and coordinates all aspects of operations, including manufacturing, procurement, order and inventory management, kitting, pick and pack, and distribution. The system is built to handle any kind of product, regardless of where it's produced or shipped from.
Total Production Management
Efficient procurement management
Powerful Inventory Optimization
Intelligent inventory forecasting
Drop Shipping Automation
Learn More
Warehouse Management System (WMS)
Propago isn't just a pretty front end used for placing orders; it's a comprehensive front-end and back-end system for managing orders and inventory throughout the entire lifecycle. Propago's warehouse management features include all the normal capabilities such as product receiving, storage, warehouse control, picking, retrieval and issuing of goods, but we also have some special bells & whistles.
Receive, Pick, Pack & Ship
Complete Visibility of Everything
High Volume Fulfillment Engine
Serialization and Lot Tracking
RMA Management
Learn More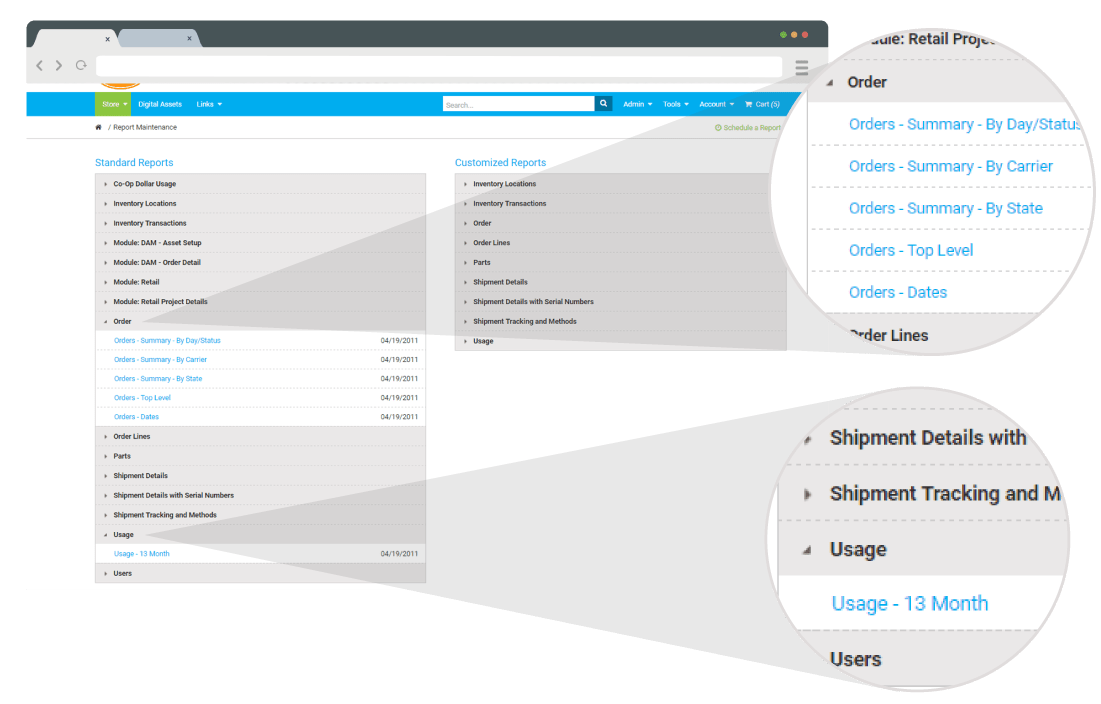 Know what is going on at all times
Information is power and with Propago you have it at your beckoning call. With a full set of visual dashboards, stock reports and the ability to perform ad-hoc reporting you won't have to worry about being able to see exactly what is going on.
Visual KPI Dashboards
Over 60 Standard Reports
Complete "Ad-Hoc" reporting
Automated Inventory Alerts
Create & Automate Report Packages
Learn More
Find, format and download digital assets the easy way
Share your digital assets with colleagues, employees, partners, and any other important players in your corporate pipeline.
Bring all your digital assets under a single repository and allow users to find, covert, and download what they need from anywhere they are.
Centralized Digital Repository
Support for most File Types
Powerful Search and Meta Tagging
Convert & Resize Original Artwork
Granular Control & Tracking
Learn More