Empower Your Sales Team
Ensure your sales team has the required marketing assets and sales tools to optimize every interaction with buyers.
Talk to a Sales Rep
Simplify How You Manage and Distribute Your Organization's Marketing Assets
Allow your sales force to access corporate marketing assets, personalize materials, order promotional merchandise and download digital assets all from an interface that is simple and clean.
Consolidate all your marketing assets in one marketing portal
Ability for end users to personalize existing corporate assets
Maintain brand integrity across your entire marketing portfolio
Ensure budgets align with corporate goals
Set approval workflows to ensure compliance
Simplify how users access, find, and order branded assets
Simplify your entire supply chain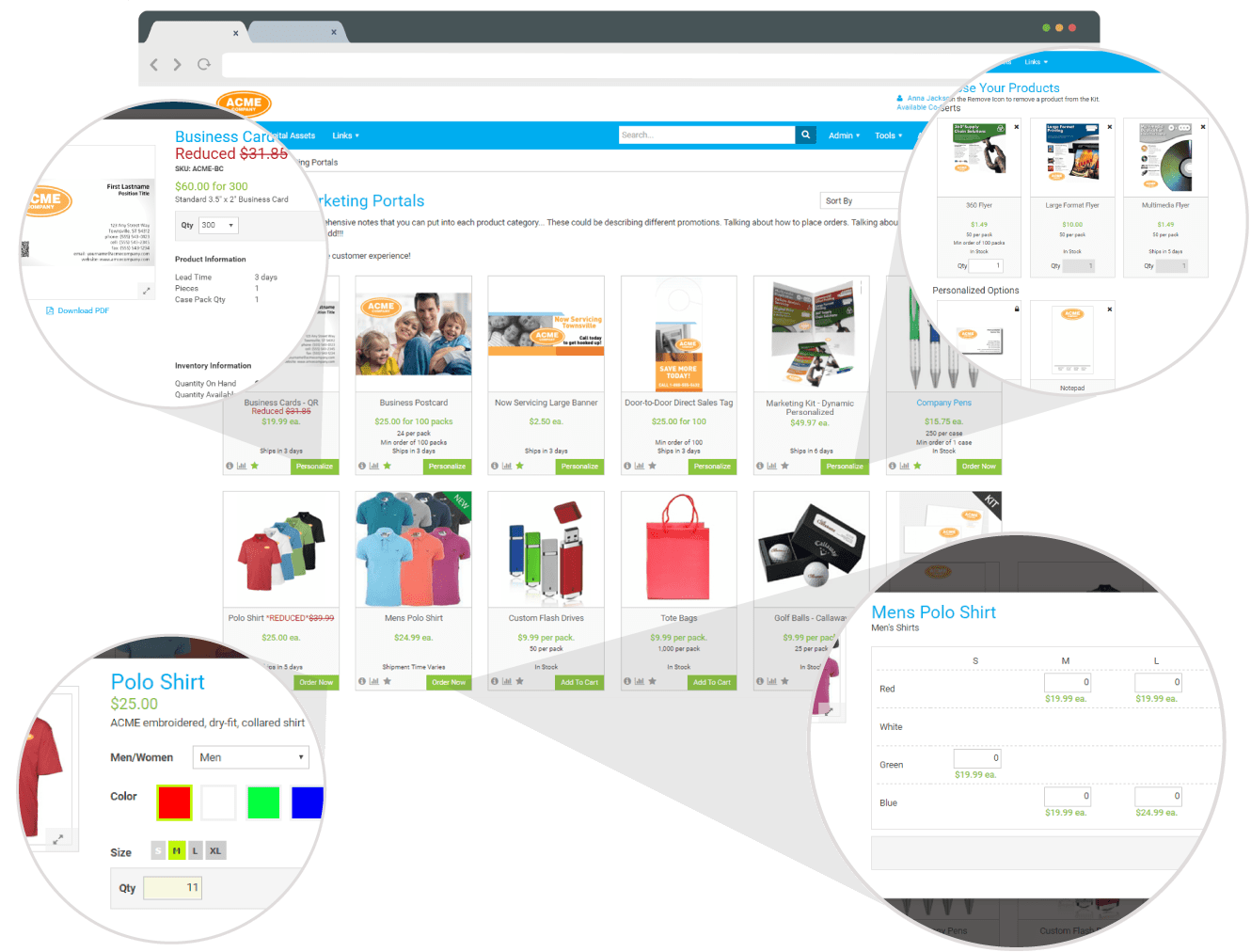 Centralize Your Content
Bring your entire marketing catalog under a single system and allow sales to access marketing assets from anywhere they go.
Provide a Sophisticated User Experience
Enhance the user experience with a system that automatically pre-populates assets with users' information so they can back to what they do best, sell.
Deliver a Personal Experience
Allow sales to engage with prospects and clients with messages, images and price points that best resonate with them.
Control and Protect Your Brand
Ensure your sales force can close and let the system ensure your budget, brand and inventory are protected at all times.
Tips & Trends
We know business software inside and out. Check out our blog and to stay up to date on the latest trends.
Visit Our Blog
Get our FREE Get our FREE guide on "How to Build the Ultimate Sales Enablement Program
Download Guide