Offer your clients powerful marketing portals that can handle all of their marketing products.
Provide your operations team with an intelligent platform to handle the demand generated from those portals.
Talk to a Sales Rep
The Single Platform that Enables Printers to Evolve!
Increase Top Line Revenue
Offer your clients a complete suite of products
Offer your clients a complete suite of services
Support your clients requested workflows
Increase your Bottom Line
Streamline Your Workflow
Minimize Human Touch Points
Handle High Order Volumes
Consolidate Disconnected Systems Into One
Increase Recurring Revenue
Enduring Solution Based Customers
Reduce Commodity Price Sensitivity
Expand Your Share Of The Customers' Marketing Spend
Propago Portals Go Further
Pre-approved templates, print ready files, or variable data files, it doesn't matter. Propago makes it easier to access, personalize and order marketing materials while keeping total control of the brand.
Provide your clients with powerful marketing portals where they can bring any type of marketing product and make them available to their sales teams and other employees. Whether your clients favor print, promotional, wearable, or digital assets to promote their company, Propago handles anything elegantly.
Standard Portal Features
Web-2-Print support
Powerful personalization engine
Intuitive order process
Brand Compliance
Propago Portal Features
Ability to handle any type of product - elegantly
Granular user rights
Flexible approval triggers
Multi-layered approval workflows
Multifaceted budgetary controls
Comprehensive payment options
Digital asset management
Visual reporting dashboards
Robust ad-hoc reporting engine
And much more!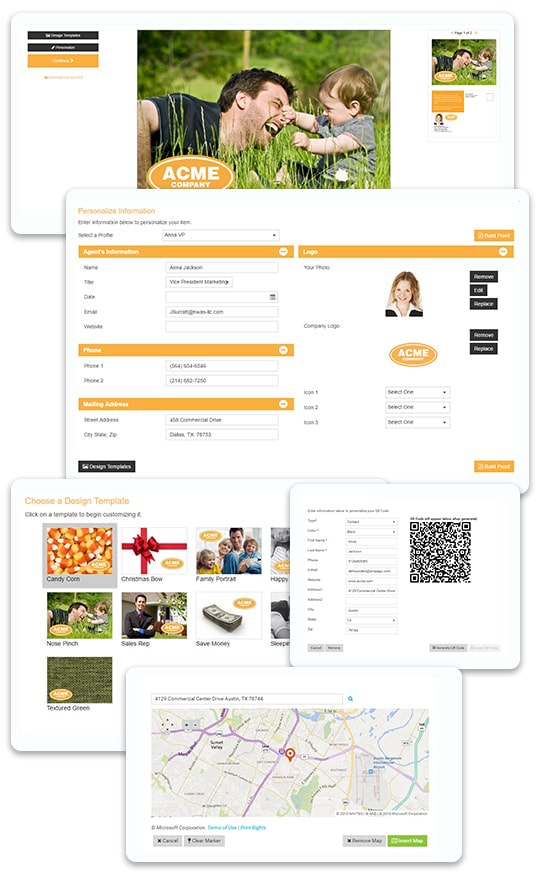 More than Just Pretty Storefronts
Propago gives your clients much more than just pretty storefronts. Propago gives them complete controls on what, who, when and how much can be ordered from their marketing portals.
Administrative controls such as brand compliance, budget constraints, approvals, inventory alerting, as well as customizable reporting are just a few of the many controls that can be configured in the system.
Standard Portal Features
Centralize all marketing assets into a single portal
Handle any kind of product
Allow your clients to provide a seamless portal to their end users
Control brand compliance
Control inventory and budgets
Simplify distribution, ordering and production
Portals Are Just the Tip of The Iceberg
Optimize your infrastructure and workflow processes by having a complete solution to handle the demand from your clients.
Do you use Print on Demand, JIT, WIP inventory picks, kitting, or any combination of these? Propago handles of these methods inside one centralized platform which features a completely embedded warehouse management system (WMS). With easy to use configuration settings, control your production and warehouse locations, pick pack, as well as be able to know exactly where orders are in the process and inventory levels at any time.
Standard Portal Features
Total production management
Efficient procurement management
Full warehouse management system (WMS)
High volume fulfillment automation
Intelligent inventory forecasting
Analytics and reporting in real-time